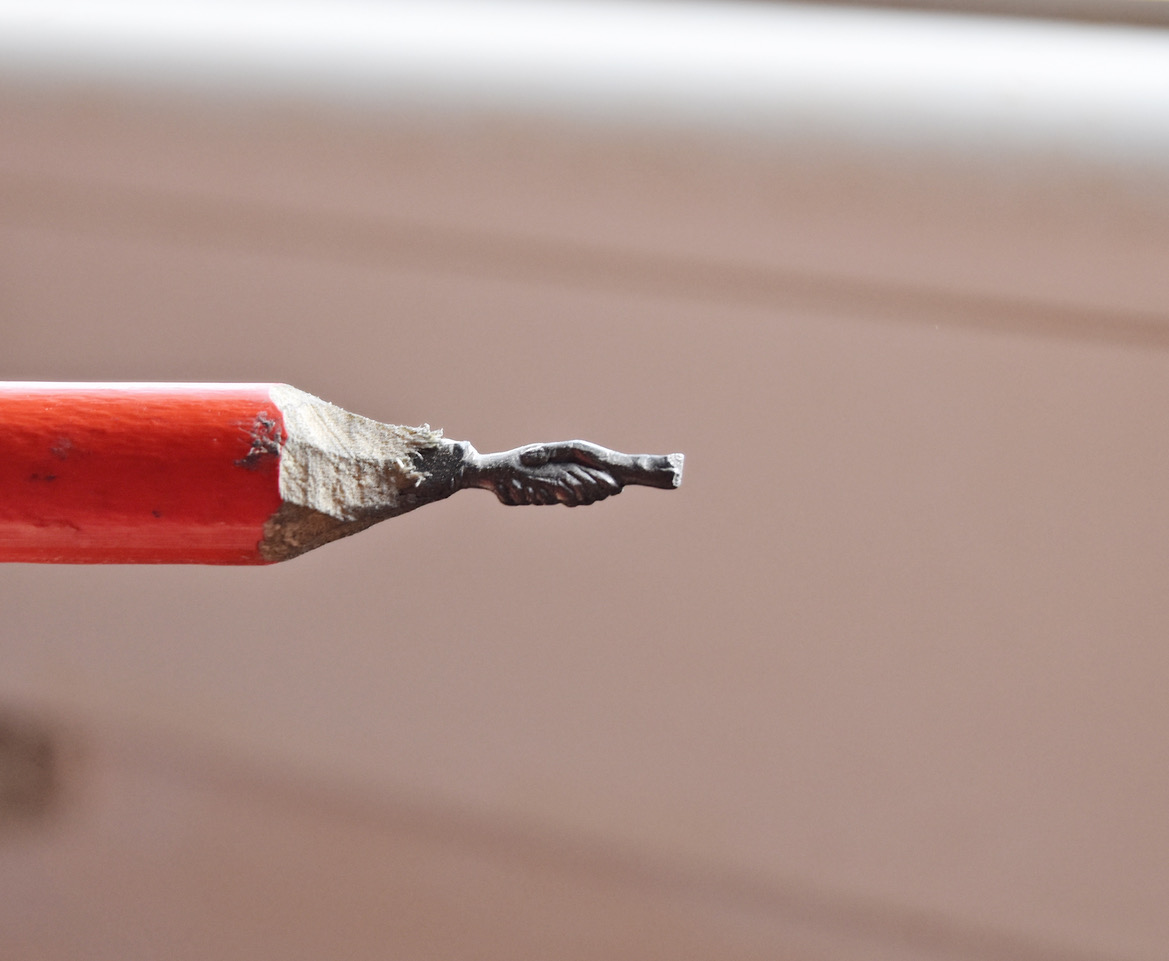 Artist in Residence – Za'atari Refugee Camp
In 2016 Helen visited Za'atari Refugee Camp, Jordan (where the tent originated) in her capacity as an academic and is now co creating with the refugees, projects which respond to their direct needs and address educational, livelihood and enterprise creation opportunities focused on women and young girls at the camp.
By the end of 2018, Helen and multiple teams from LCF and with corporate partners such as Unilever and Givaudan have worked at the camp 12 times, forging a path which has led to the UNHCR creating a unique role for her in 2019 as 'Za'atari Artist in Residence'.
'The dress', first used as the material expression for raising awareness and as an act of fashion activism, has led to the opportunity to use design and artistic thinking in totally new ways.
Crucially, in this urgent age of reciprocity, this way of working is also about what refugees have to teach us about this next phase of our evolution.
Read more about these actions on the ground here.
GALLERY
During our time in camp, key images mark moments in projects and hint of potential to come. People who have become our collaborators and friends in camp and some of the remarkable expressions of their creativity and ingenuity with materials and crafting their own tools for their trade.

Art is vital in Za'atari – often what cannot be spoken of, can be drawn, scratched, or sculpted. Every mark asking for expression and a connection to you.
HOPE in Arabic stone (reverse)
Stones of Za'atari by Tariq
Tiger's drawn response to the Elie Saab Embroidery Project
Collaboration – The Sheffield University science team with collaborators from NRC
Tomatoes grown from mattress sponge and yoghurt pots.
Herbs grown from mattress sponge and yoghurt pots.
LCF's Liz McLafferty in makeup workshop
MA Fashion Futures students ideas for camp
MA Fash/Futures students looking at the map of Za'atari
Ahlam's friendship helps us all move forwards
50% of people living in Za'atari are children
4 women to a frame of friendship
Woven old plastic bags to make matts
UN rug made from recyled clothes
Rug making from recycled clothes UN Women
Female activism alive and well in Za'atari
Some of the Tiger Girls & their coaches
At the end of the embroidery project - some joy!
The camp team behind LOVE COATS
Perfume and soap making with Givaudan
Art in Za'atari expresses the ineffable
Tiger Girls concentrating on their new embroidery skills
Elie Saab Embroidery Project
Tiger tiger burning bright
Learning the Elie Saab stitch - seeking the Syrian one
"WE ARE NOW FACED WITH THE FACT THAT TOMORROW IS TODAY. WE ARE CONFRONTED WITH THE FIERCE URGENCY OF NOW. IN THIS UNFOLDING CONUNDRUM OF LIFE AND HISTORY, THERE "IS" SUCH A THING AS BEING TOO LATE. THIS IS NO TIME FOR APATHY OR COMPLACENCY. THIS IS A TIME FOR VIGOROUS AND POSITIVE ACTION."
— MARTIN LUTHER KING JR.
IN PARTNERSHIP WITH:
Thank you to the many wonderful human beings who have made this project possible -
Paul Albert, Ezzidin Alwan, Shane Bailey, Trish Belford, David Betteridge, Kiran Birk, Orsola De Castro, Chiana Capacyachi, Noemie Cavaliion - Ram, Georgina Chatfield and RSA Academies, Johnathan Chippindale, Alex Chunie, Caroline Coates, Agatha Connolly, Loukia Constantinou, Paul Copsey, Frances Corner, Tom Cranstoun, Renee Cuoco, Jon Daughtry, Nik Daughtry, Josh De Souza Crook, Lida Driva, Anna Fitzpatrick, Joanne Frears, Russell Freeman, Nikos Georgopoulos, William Gordon, Ellie Greaves, Sharan Grewal, Keith Hallam, Corin Harper, Noah Henderson, Claudine Henry, Mathew Higgins, Rosie Higham – Stainton, Stuar Hill, Seth Honnor, Pierre Houdyer, Marion Hume, Susan Ibreck, Shinny Jain, Bel Jacobs, Gavin Jenkins, Dave Johnson, Rebecca Johnstone, Cheonga Kim, Darren Kirby, Rob Knifton, Tim Kurz, Steve Legget, Andrej Mahecic, Ben Martin, Denise Maynard, Paula Maynard, Fiona McAuliffe, Sandy Munns, Rebecca Munro, Jon Nichols, Zoe Norton, Louise Owen, Laura Padoan, Irini Papadimitriou, Michele Paradise, Deepa Patel, Benjamin Rajapandian, Robert Randall, Naomi Richmond-Swift, Glyn Roberts, Jeff Rosevear, Phil Sams, Michael Saunby, Hilda Sheppard, Imogen Slater, Jess Smulders Cohen, Fiona Spence, Wendy Spinks, Carol Allen Storey, Mark Tarbard, Erin Thompson, Burcu Turkay, Cindy van Rees, Judith Wichmann, Binu Wickramsinghe, Dilys Williams